Get proactive.
Get PromunaTM.
Ready-to-drink immune support.
Introducing
The
ready-to-drink

immune supporting beverage.
Natural source of 14 essential vitamins and minerals, including vitamin A and zinc which contribute to the normal function of the immune system.
High in protein which helps to build antibodies.
Source of omega-3 fat, with 600mg of DHA and EPA combined.
Learn More
A natural source of 14 essential vitamins and minerals.
The Goodness of Eggs.
PROMUNA is a unique beverage, formulated with fresh milk and the goodness of eggs. It is packed with nutrients that support your immune system, such as protein, vitamins and minerals, and omega-3 essential fatty acids. Plus, PROMUNA is processed to retain the special components found in egg yolks.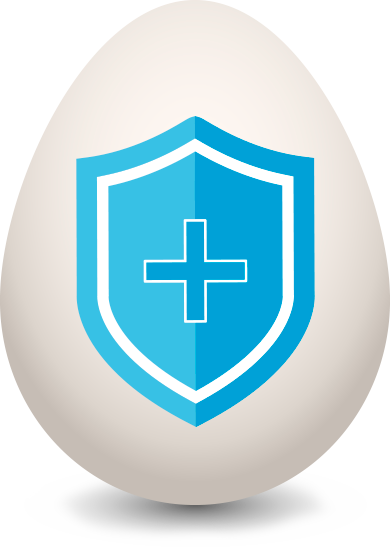 Egg yolks contain antibodies that are usually denatured through cooking (therefore lose their immune supporting benefits) but are preserved through our special pasteurization process. Every 250 mL serving of Promuna provides over 50 mg of these protein antibodies, in a safe, ready-to- drink, delicious and convenient beverage.
Learn More